Segmentation run via the mapla interface fails when I run on an image projected in US State Plane Feet.
I received the following message in the log: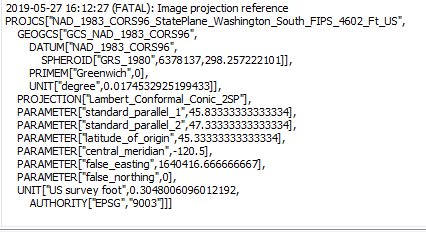 This seems odd because the "Edge Extraction" tool runs just fine on the same input file (in same units and projection).
FWIW…"Segmentation" runs to completion on some different data that I have projected in NZTM.