Context
I want to segment a subset of a Landsat 8 multiband image. The image contains NA values (-32748) as I have clipped the image to a polygon shape. The image is only 334 x 361 pixels with 30x30m per pixel.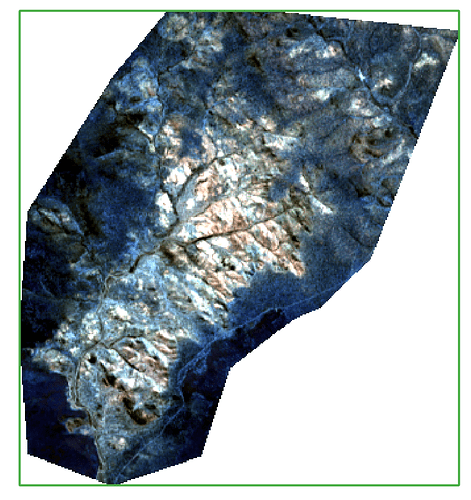 Configuration setup
My system: Windows10
Version of the OTB: 7.0
I installed the OTB with: the binaries
Description of my issue
I want to run several segmentations using LargeScaleMeanShift, however no matter which parameter settings I use, the output always consists of only 5 single polyongs, which cover the different NA areas and the actual image part with data (see below). I tried to apply generic region merging and it works. Hence I guess that the problem should be related to the NA-areas. I already tried to apply a mask image, but that did not work (LSMS does not allow to include a mask).
I used the settings -spatialr 2 -ranger 10 -minsize 10 -tilesizex 50 -tilesizey 50 -mode.vector.out but the outcome looks like this (here from R):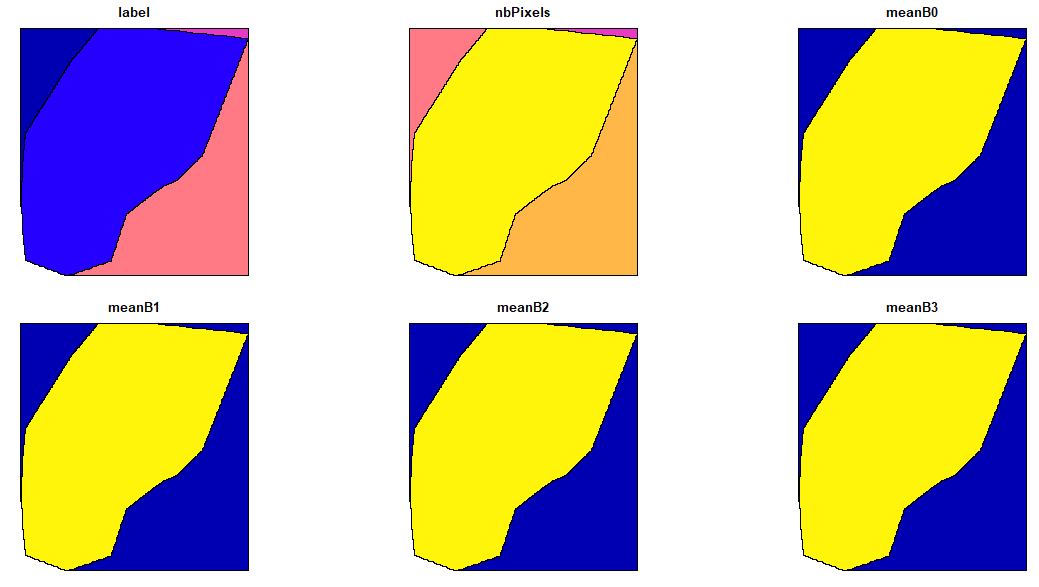 Any suggestions why this problem occurs and how to avoid it?