Thanks to gpasero's suggestion (see my other post), I got the segmentation running and the first round of results show excellent promise.
I had the "temporary files cleaning" checking 'on' in the parameters, but the clean-up didn't work-out and left several thousand .tif files in my windows\users\name profile.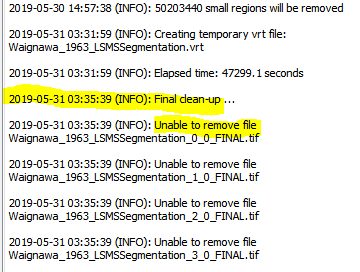 Is there another parameter or setting I missed? If it's a bug or an incompatibility on my system, is there a global setting where I can specify a different folder for temp files?
Cheers