Hi,
I am trying to use the TrainVectorClassifier tool in OTB toolbox using QGIS, to train my classifier, before applying the classifier to a complete segmentation of the image.
I am running into the following error, which seems to be related to the format that I am entering the field names:
(FATAL): itk::ERROR: ListViewParameter(0000023D23F80210): Value meanB0, meanB1, meanB2 not found in the list of choices: label, nbPixels, meanB0, meanB1, meanB2, meanB3, meanB4, meanB5, meanB6, meanB7, meanB8, varB0, varB1, varB2, varB3, varB4, varB5, varB6, varB7, varB8, CLASS.
I am not sure what the correct format is when typing the list of fieldnames? To use quotes for strings, or returns like a list format?
So far, the tool has only run successfully if I simply enter one value, such as:
meanB0
When I try to add more field names, in any format, the tool fails.
E.g. meanB0, meanB1, etc.
Or
meanB0
meanB1
etc.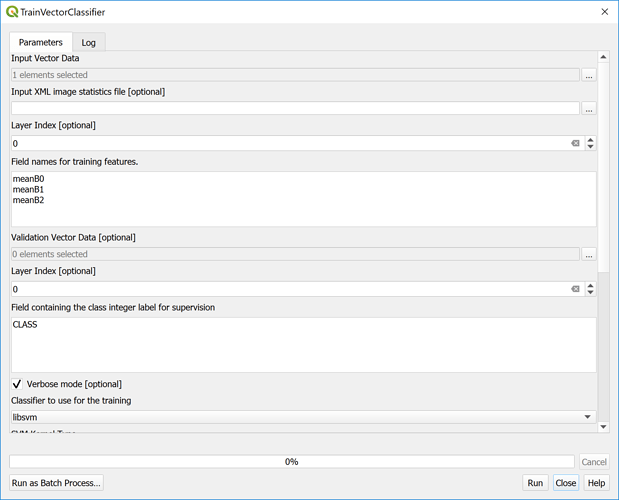 Please could someone advise if this issue is known, or how to fix it?
I have Googled the error and found a few reports of the same error, but could not find the solution.
Many many thanks in advance for your help,
Jen