Hello,
I'm trying to make a cross-spectral registration (also called band-to-band registration or multi-modal registration) between bands of a Sentinel-2 image. The bands have been voluntarily slightly shifted, scaled or rotated and the goal is to re-align them using one or more reference bands.
I used the OTB Application "FineRegistration" as a first test to register the band 3 (which has been shifted by 3px), using the band 2 as reference and this works quite nicely. Then, I tried to register the band 8 (which has also been shifted by 3px), using the band 2 as reference but this modifies abnormally the original image. Here is the original band 8 and the wrapped band after the registration :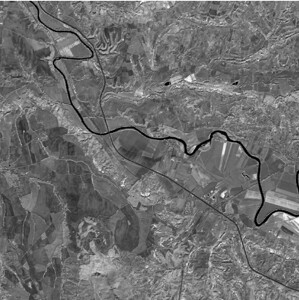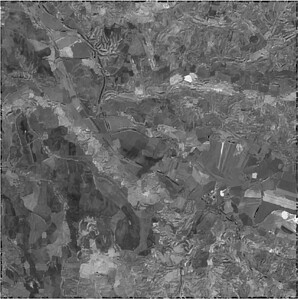 Here is the band 2 that has been used as a reference :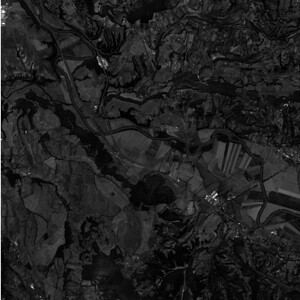 Do you know why these deformations appear during the execution of the fine registration ? I thought the objective of the FineRegistration was to compute and correct the misregistration between two images and I don't understand why my image is modified in this way.
If FineRegistration is not suitable to my problem, is there any other method in OTB to solve it ?
Many thanks for your help

Adrien Lauwers