Hello,
What version of QGIS are you using ? The installation procedure depends on the version.
You can find info on how to setup otb on QGIS here.
Cédric
I am using QGIS 3.10.1 and orfeo toolbox 7.0.0.
But now, I am not able to connect it to the official default repository as well as boundless repository, but I am connected to the orfeo repository
On QGIS 3.10 the OTB plugin should be installed by default, so you don't have to download it from the repository. You only have to set it up :
In QGIS, go to Setting/Processing/Providers/OTB
There you can activate OTB and set OTB application folder and OTB folder to make it work.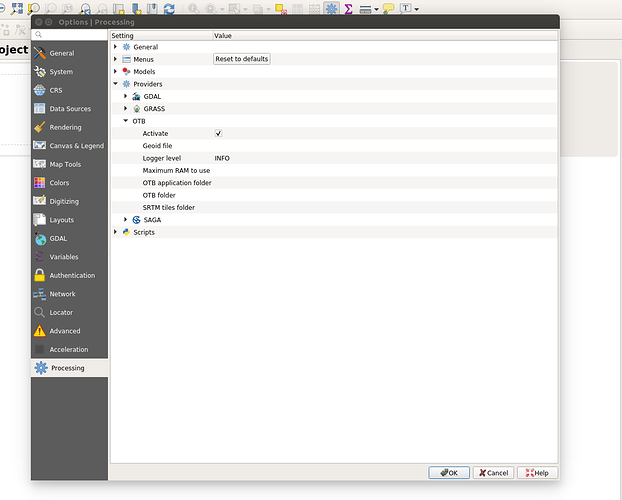 Tell me if it works,
Cédric
Have you set the OTB Folder variable to your OTB installation folder ?