Hello Community,
I'm new to OTB and I'm trying to link it with QGIS. I downloaded version 7.2.0 and can run it with no problem. However, when I link it with QGIS, it still looks for the proj.db file even if it set it. I set an environment variable to point to the proj folder containing the proj.db (no success in using the OTB share/proj or QGIS share/proj)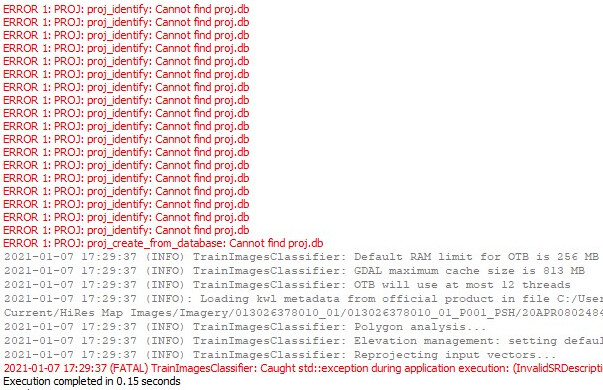 it still says:
ERROR 1:PROJ: proj_identity: Cannot find proj.db
ERROR 1:PROJ: proj_create_from_database: Cannot find proj.db
each time I use the "TrainImagesClassifier" function
I have a valid .TIF file, vector layer, and XML image statistics file used as inputs. My QGIS version is 3.4.14. Is this version compatible, by the way?
Hopefully some had the same trouble I had and successfully resolved it. Requesting for your assistance on this.