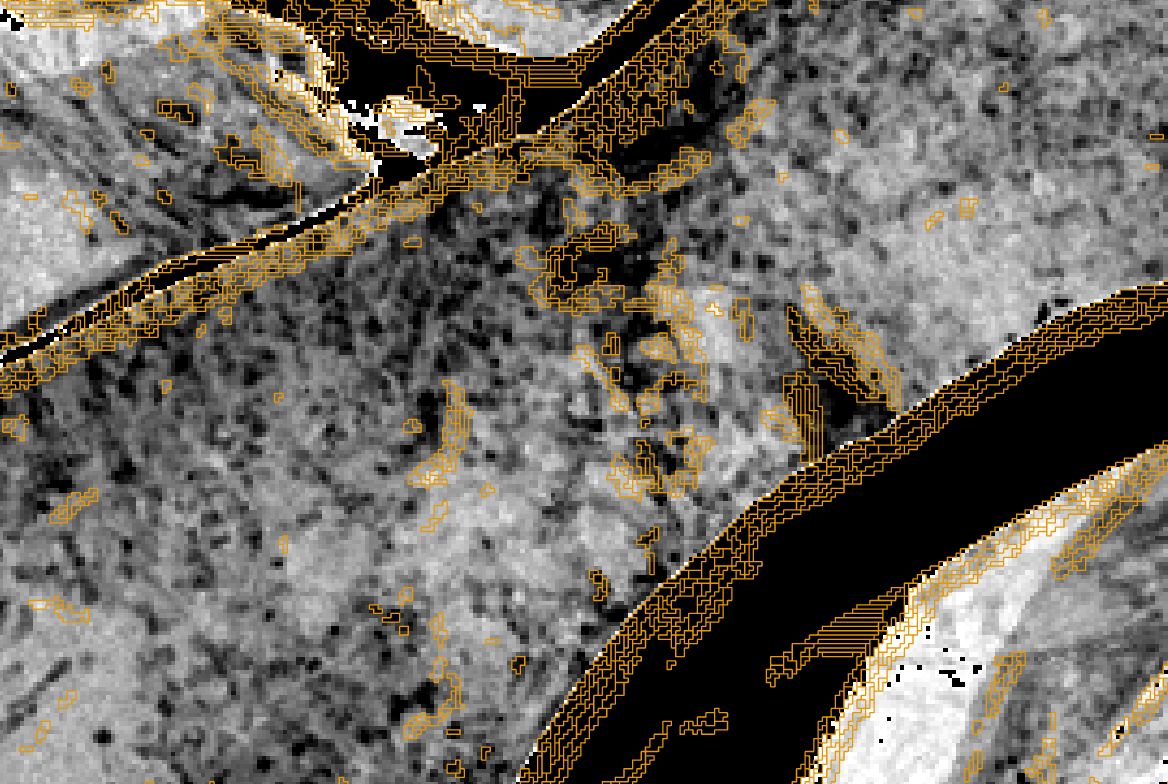 I am segmenting fields along the Peruvian Amazon. I am using an average NDMI stack of images as my input into Large Scale Mean Shift segmentation.
Inputs
Spatial Radius: 3
Range Radius: 0.14
Minimum Segment size: 3
The result is always a bias towards rivers. The documentation says that NoData values mess with the LSMS. How should I contend with water?
It would be great to only segment pixels with NDMI values between 0.2-0.5
Thanks