Hello all,
I am having trouble getting the OTB processing Tools to show up in QGIS. My goal is just to have them show up to use in the QGIS interface.
Versions I am using are:
QGIS - 3.45 Madeiria (long term release) 32 bit
OTB- 6.6.1 (12-12-18)
Processing OTB Provider (Plug in)- 1.4.2 INSTALLED IN QGIS PLUGIN
This is how I have the OTB file set up in my folder:
C:\OTB
This is how I have the plug in download in my folder: (Do I even need this?)
C:\qgis-plugins\qgis-otb-plugin
These are the Processing Options I have input in QGIS:
OTB application Folder: C:/OTB/lib/otb/applications
OTB Folder: C:/OTB
This is the only Processing Tool showing up under OTB: (This is what I am trying to fix)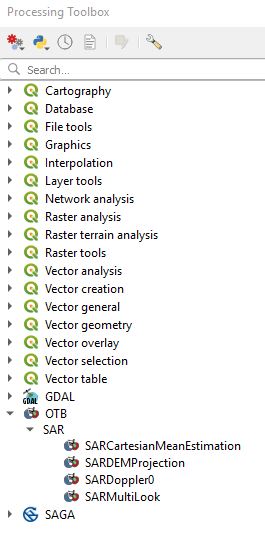 I have already gone through many many many forum pages, download links, and OTB pdfs and cookbooks. Many are outdated or simply just didn't work (or at least I couldnt get them to work).
Please do not just send me a link without a detailed description of what I need to update on my configuration of the processing options or downloads, etc. There is a very high possibility I have already looked at that and tried that method so please explain how I did it wrong.
Thank you in advance for your help, I appreciate any time taken to help me out.